February 10 and 11, "The Snow Queen" performance based on the wonderful eponymous fairy tale by the famous Danish writer Hans Christian Andersen will be presented on the stage of the Astana Ballet Theatre, accompanied by the symphony orchestra of the theatre under the baton of Elmar Buribayev. According to the creators of the ballet, the new production choreographed by Heorhii Kovtun outstands with a grand verve, the scenery scale, and the brightness of the costumes.
"We have often been written that people want more fairy tales in the repertoire of the theatre. So, we decided to present "The Snow Queen" on New Year's Eve to our spectators, especially the little ones. I am sure this performance will become truly family one, because it can be visited by viewers from 5 years old. The new production turned out to be really vivid, dynamic, and emotional, it outstands with a plethora of mass scenes, as well as stunning scenery, with which dancers interact during two acts," said the artistic director of the theatre Nurlan Kanetov.
Colours, movements, and music are woven into a single whole on the capital stage to convey the audience into a bright world of miracles and magic: a simple and pure story about the big heart of a little girl, in which a huge, irresistible power of love and compassion is hidden, is embroidered with a crystal thread on the variegated canvas of life's vicissitudes.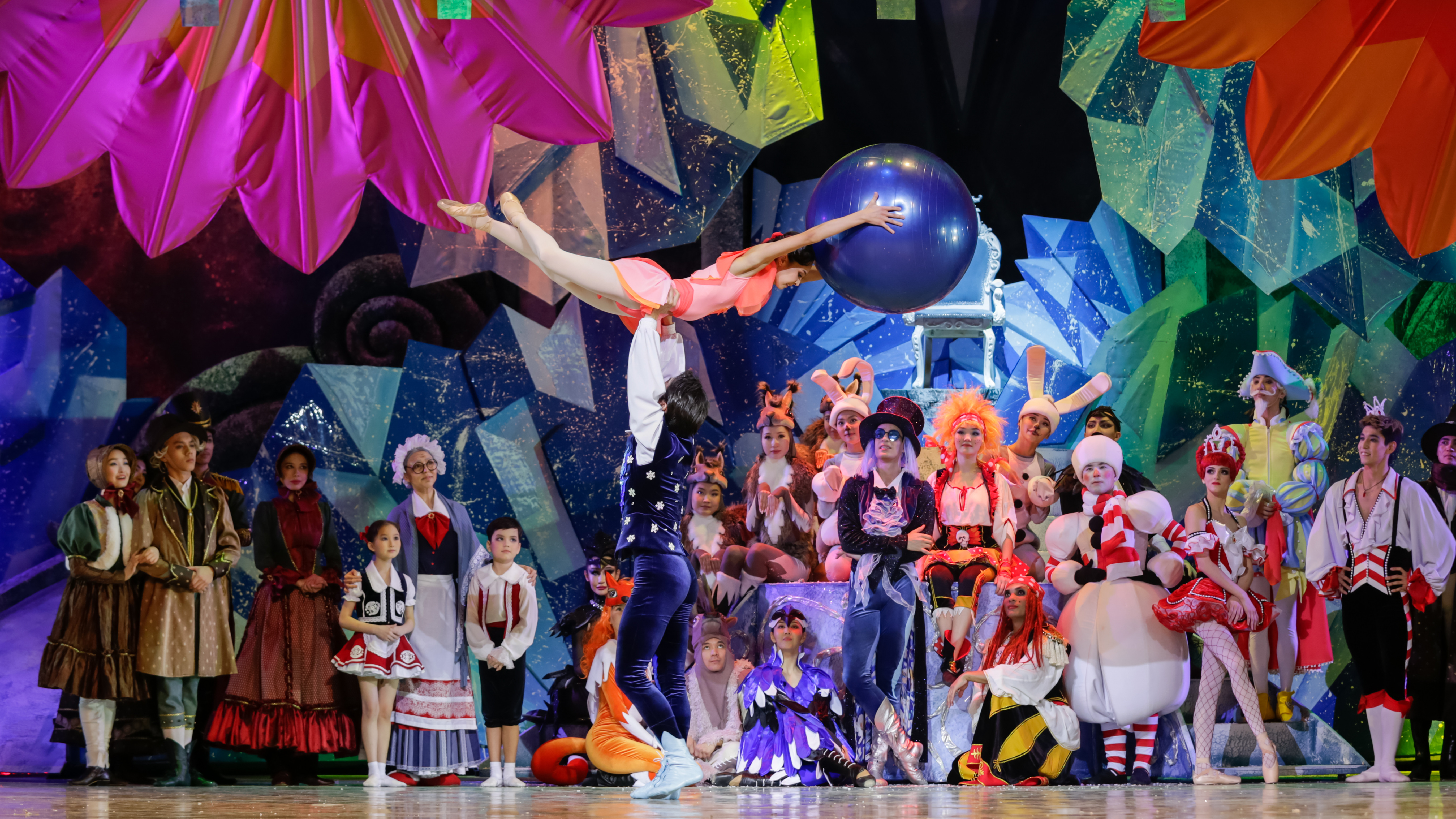 "A fairy tale is a genre that is absolutely universal for people of all ages. I don't believe in grown-up people, but I believe in grown-up children. The task of the fairy tale is to unfreeze not only the heart of Kai, but first of all each of us. The sound effect turned out to be multifaceted in stylistic terms," said composer Radik Salimov.
The work of Hans Christian Andersen turned out to be a never-fail option for ballet: the new production of the theatre fascinates with its extraordinary beauty and sensuality from the first sounds of music. The scenery, costumes, choreography and, most importantly, the artistry of the dancers turn the enchanting action into real magic.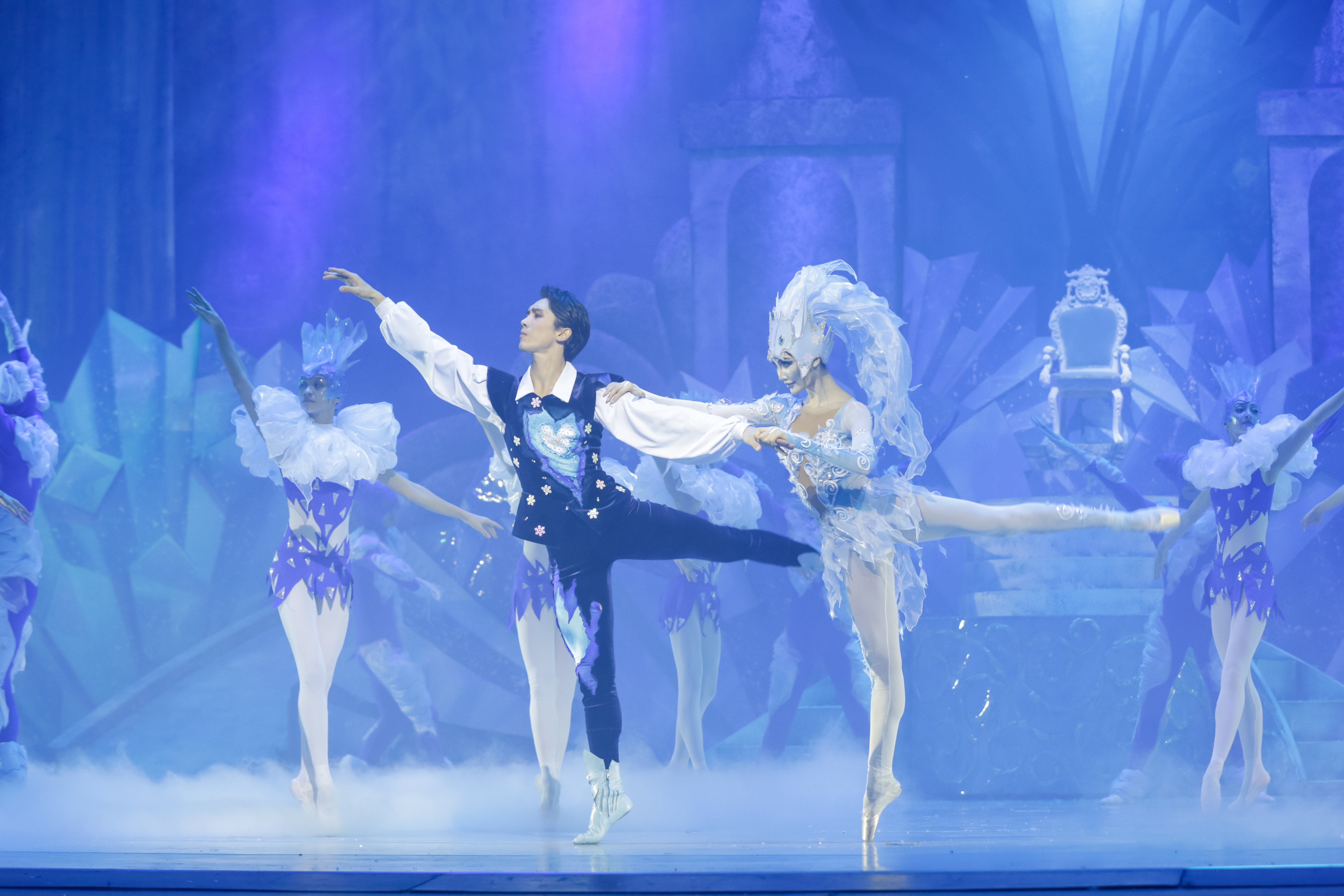 "Ballet is a genre of art for all ages, but it is more difficult to make it interesting for children than for adults. An adult is ready to hearken to the language of the dance, as well as decipher the intricate messages of the choreographer. Whereas, children want a bright action and the main task of the choreographer is to keep their impatient attention. I believe that this performance is a kind of dedication of children to the world of art," said Alexandr Sovostyanov, director of the theatre.
The events will be held with the assistance of the Ministry of Culture and Sports of the Republic of Kazakhstan.