As part of the 10th anniversary season, the Astana Ballet Theater continues to delight the audience with the best performances, as well as new unique projects.
On June 16, the show program "NON classica" performed by the orchestra artists will be presented on the stage of Astana Ballet. This concert will feature bright masterpieces of the world of non-classical music in modern arrangement, which have long conquered the whole world. The young orchestra of the Astana Ballet Theater is already known for its standard performance of famous classical works, but thanks to creative search and modern processing of musical material, it offers different formats of concerts, delighting listeners with modern, stylish sound. The skill and dedication of the performers will give the listeners positive emotions and a boost of energy, and jazz and modern hits will appear as a truly original art.
On June 23 and 24, the Evening of European Choreography will take place, in the first part of which the cult ballet "Falling Angels" by the genius of modern dance Jiri Kilian will be shown. His work is distinguished by extraordinary musicality, monochrome aesthetics and world-class performance. The most complex work "Drumming" by American minimalist Steven Reich will be performed by the percussion group of the Astana Ballet Theater Orchestra.
In the second part of the evening, fans of choreographic art will be able to enjoy the ballet "Orpheus and Eurydice" directed by the student of the legendary John Neumeier Kristina Paulin, which will be accompanied by the theater's symphony orchestra under the direction of maestro Arman Urazgaliev. The ballet is set to the charming, melodic music of the composers S. Prokofiev, E. Elgar, G. Friedrich Handel and D. Jaconello. In the performance, the choreographer raises philosophical and spiritual questions about the meaning of life and the immortality of the soul, glorifies the sincerity of feelings, the supremacy of the power of love and art.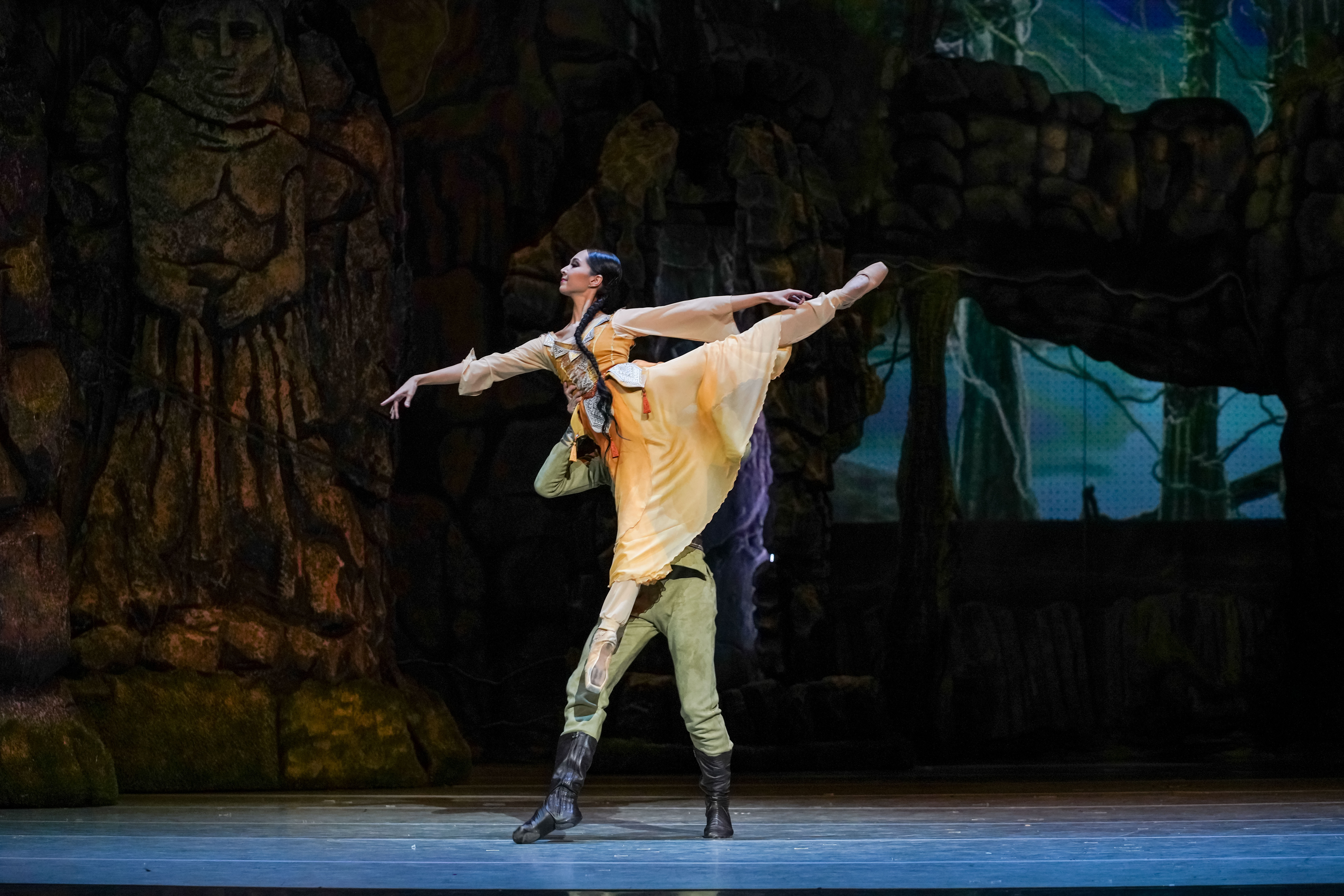 On June 30 and July 1, the capital's audience will be presented with the ballet "Kozy Korpesh - Bayan Sulu" staged by Georgy Kovtun to the music of Aktota Raimkulova. The pearl of the romantic epics of the Kazakh people, which formed the basis of the plot, as if created for a ballet with its contrasts, the opposition of good and evil, love and hate, devotion and betrayal. Each performance of this performance causes a great stir: "Kozy Korpesh - Bayan Sulu" is distinguished by spectacular scenography, colorful costumes, vivid images and an exciting choreographic language with a unique national flavor.
The events will be held with the support of the Ministry of Culture and Sports of the Republic of Kazakhstan.